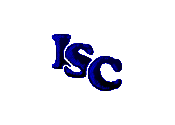 Welcome to
A.H. Pro Metal Detectors

A.H. Pro metal detector - Buy & Sell page - List for Free.
 Posted Inquiries
Inquiry #101. "For Sale" >>>>> Please note this is a test Posting - waiting for customer update <<<<<<
Name: john cole
email: john040700@gmail.com
Model: A.H. Pro
Asking: $
Message: I purchased an A.H. Pro metal detector at an auction andafter research found out they have a following. I have it listed on your buy/sell site but do not have a selling price on it because I could not find any info on the value. What is a fair/average market value for this model? I don't want to give it away but I also don't want to ask an astronomical price and get no interest. Thank you very much for your help.
Inquiry #xxx. "For Sale" >>>>> This is an example Posting using our new photo feature <<<<<<
Name: John Doe
email: johndoe@mymail.com
Model: Mini Pro
Asking: $175
Message: * Here you can indicate condition, if it works well or needs to be repaired, and known history of use, etc.
Click on image to enlarge:

.