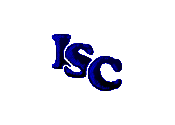 Stop digging blindly. Don't miss vaulables.

1: Treasure hunters, professional and amateur
2: Relic hunters
3: Forensic search applications
4: Archaeology digs


Intex systems Corps is proud to announce the world's first intelligent digging tool. Lets you know when you are close to your treasure while you are digging, BEFORE YOU STRIKE IT.

Detects Coins, rings, gold, jewelry, and more, plus it's Metal Discriminating feature alerts you for the presence of trash. This tool helps guide you while you dig. No more guessing. No more lost valuables. Also, sweep through the soil you unearthed with the spade to make sure you retrieved everything. Leave nothing behind.

Constructed of a rugged stainless steel blade with a sturdy fiber glass handle. Operates on a single 9 volt battery and single button function.

World's First this miraculous digging tool come about?

Well, we listen to our customers and what they have to say. David Di Prospero from Australia asked us if we could help him build a digging tool that contains a metal detector which helps him retrieve his finds quicker and also alerts him when he is digging close to valuables so he doesn't strike them while digging. We took his fabulous idea and with his permission created this Smart Digging Tool and want to give him the recognition which he deserves for his great idea.

Let the Smart Digger Tool guide you while you dig, so you find your treasure sooner and without potential damage.

Simply press the Power/Reset Button and start digging.

If audio tone remains unchanged, no valuable objects are in the path of the spade. A rising tone alerts you to presence of a valuable object, so be careful to avoid striking it. If the tone rises and then falls as you dig down, you passed the object.

Ferrous object are identified by a broken tone. It could not be simplier.
Features:


(1) Forward and side sensing Metal detecting Tip
(2) Rugged Stainless Steel spade construction for easy digging
(3) Fiber glass handle houses electronics
(4) Multi-Function Single button operation
(5) Audio sounder
(6) Long battery life, using 9V Alkaline


Watch our latest video on Youtube
Watch on YouTube

Metal detectors are notorious for poor pinpointing.

Pin pointing the object before you dig means a smaller hole is needed because you know exactly where and how deep the coin or other valuable is located. Less time and less mess.

Once you dig a hole, the soil is disturbed and you are more than likely to lose any coins that are laying close by.

This pinpointer can then be used to scan through the loose soil from your dig.

(1) Ground piercing pinpointer probe.

(2) Wear resistant & waterproof probe assembly.

(3) Microprocessor controlled circuitry.

(4) Audio "Ferrous" indentification selection mode.

(5) Five Bright green LEDs signal indicators.

(6) LEDs also serves as Battery status.

(7) Easy access 9 volt battery compartment.


(8) Automatically Powers Off after period of inactivity.


(9) Probe length = 8" overall

(10) Control Panel: Push button operation